Rising Above the Noise: Proven Strategies for upcoming musicians to Stand Out in the Music Industry : Creating your brand
Welcome musicians! As an upcoming artist, you may be feeling the pressure to stand out in a crowded field. But have no fear, because one of the best ways to set yourself apart is by establishing your own unique personal brand. A strong brand can help you connect with fans, gain recognition in the industry, and ultimately pave the way for a successful career. In this blog post, we'll be sharing some tips and tricks on how to brand yourself as an upcoming artist. So, grab your guitar and let's get started on creating a brand that truly represents who you are as a musician. Let's make your dream a reality!
Develop a Unique Style:
One of the most important things you can do is to develop a unique style and sound that sets you apart from the crowd. This is essential for establishing your brand and building a loyal fan base.
The good news is that there are countless ways to do this. The key is to take the time to experiment and find what works best for you. This might mean trying out different instruments, experimenting with different types of music, or incorporating different influences into your sound. It's important to have fun with this process and not be afraid to step out of your comfort zone.
Once you've found your unique style, make sure to showcase it in all of your music. Let it shine through in your songwriting, your performances, and even your marketing materials. This will help to create a consistent image that resonates with your fans and makes you easily recognisable in the industry.

Remember, developing a unique style and sound takes time and patience. But with hard work and dedication, you'll be able to establish your brand and build a loyal fan base that will support you throughout your career.
Create an Engaging Website:
Your website is a great place to showcase your music and build your brand. Upcoming musicians need to find a way to keep their fans updated and in one place. Having multiple social media platform options can be distracting and can break your fanbase into too many segments, making it more effective to bring them together on a website. Make sure to include all the information your fans need to know, such as tour dates, lyrics, and contact information.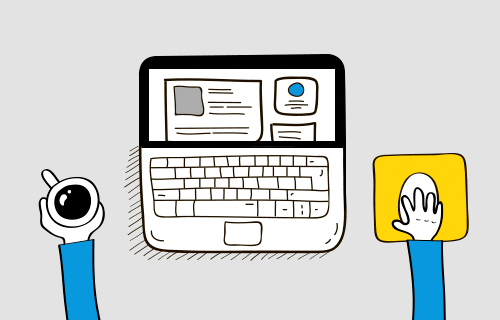 Get Active on Social Media:
Social media is a great way to market yourself as a musician. Utilise platforms such as Instagram and Twitter to post updates, share music, and interact with your fans. One example of an artist who has effectively used social media to build their career is Lil Nas X. He first gained attention on TikTok with his viral hit "Old Town Road," and then used social media to promote his music and connect with his fans. This helped him to become one of the most successful new artists of the year. Social media also helps upcoming musicians to learn from their peers and idols, and stay updated with the latest trends and technologies in the music industry.

Build an Online Community:
Having an engaged fan base is essential for any artist's success. Make sure to build an online community of fans who will be excited to listen to and share your music. These are the people who will support you, they are the lifeblood of your music career and having an active and supportive community of fans is essential for your success.

Building a fan base is not a one-time thing, it's a continuous effort. Keep engaging with your fans, keep creating valuable content and keep making meaningful connections with them. Your fans will appreciate the effort and will be more likely to support you in the long run. Building an engaged fan base is not only essential for your success, but it also provides you with a sense of purpose and meaning in your music career.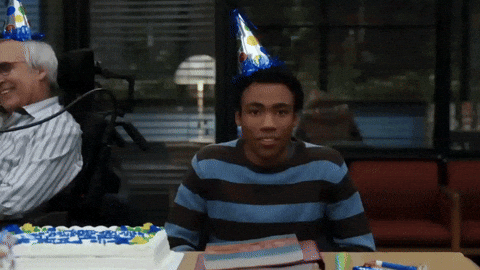 Create High-Quality Content:
Make sure to create high-quality content that will help you stand out from the competition. This could include music videos, photos, and even blog posts about your journey as a musician.
Think of your content as an extension of your music and use it to tell your story. For example, music videos can give your fans a glimpse into your creative process and your personality. Photos can provide an intimate look at your life on the road or in the studio. And blog posts can give your fans a deeper understanding of who you are as an artist and what drives your music.
Make sure to put time and effort into your content and make it visually engaging. Use high-quality cameras, good lighting and make sure your audio is clear and professional. Keep in mind that your content is a representation of you and your art, so make sure it's something you can be proud of.
Investing in high-quality content not only helps you stand out from the competition but also helps you connect with your fans on a deeper level. It allows them to get to know you better as an artist and it makes them feel more invested in your music and your journey.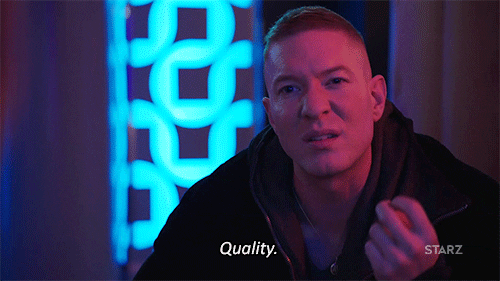 Collaborate with Other Musicians:
Collaborating with other musicians is incredibly important for upcoming musicians. Not only does it give them the opportunity to learn from one another and grow as artists, but it also allows them to combine their unique talents and perspectives to create something truly special. When different musicians come together to create music, they can bring new ideas and fresh sounds to the table, resulting in a success story that none of them could have achieved on their own.

Additionally, working with other musicians can help to expand an artist's fan base and increase their visibility in the industry. So, whether it's through writing songs together, performing live, or working on a music video, upcoming musicians should definitely consider collaborating with their peers. It's a great way to learn, grow, and create something amazing!
By following these tips, you can successfully brand yourself as an upcoming musician and start to make a name for yourself in the music industry. With hard work and dedication, you can reach your goals and make your mark!

Thank you for reading and don't forget to follow us on our social media pages and check out the rest of our website to stay updated on our services and projects! If you're looking for a one-stop-shop for all your music needs, we'd love to hear from you! We offer a wide range of services, including music distribution, music promotion, and more. Whether you're just starting out or you're a seasoned pro, we can help you take your music to the next level.